Always custom, tailored to your unique needs.
At Petry Design, we are committed to understanding our clients' individual and unique requirements and providing tailored solutions that exceed their expectations. Contact us today to learn more about how we can help elevate your brand through strategic design. Our passion is creating innovative and effective design solutions that help our clients achieve their business goals and our team of experienced designers and strategists approach each project with an original perspective and a commitment to excellence.
The below case studies are just a few examples of projects we've completed and the wide range of design solutions we offer at Petry Design. We are always excited to take on new challenges and help our clients succeed through creative and strategic design.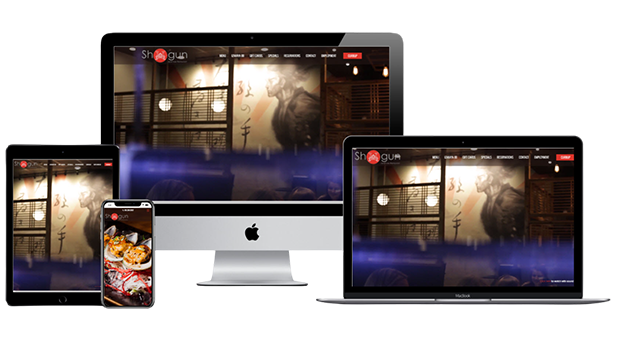 Case Study: Shogun of Rockford Shogun of Rockford is a Japanese restaurant located in Rockford, Illinois and has built a strong reputation for its traditional Japanese cuisine […]
We have hundreds of examples of our work and are adding new featured case studies regularly. Let us know how we can help with your next project and we'd be happy to provide additional references too!
In business since 1998, we have the tenure you want when dealing with an agency you can rely on.
Your goals are our goals, we're focused on you 100% of the way for your marketing endeavors.
We have accumulated over 800+ and counting clients since 1998 and continue to expand our portfolio daily.
We aim to deliver above and beyond your expectations in our project endeavors and support, always.
Let's discuss your next project