William J. Howard Trustee
As a well respected Lawyer and provider of trustee services for individuals and businesses – William J. Howard approached us with a request of a brand new website. He needed a website design and branding services that would better communicate his value and services to potential clients and enhance his online presence.
Petry Design collaborated with William J. Howard to develop a modern and professional website that effectively communicated his trustee services and showcased his expertise. Our team conducted extensive research on the trustee services industry to identify key features that would enhance user experience and drive conversions. We designed a responsive website with clear calls to action (CTAs) and detailed information about his trustee services.
See below for some examples of our logo design work for William J. Howard Trustee

William J. Howard approached us with a request to create new branding for his trustee services business. He was looking for a polished and professional brand image using a color scheme that included a rich purple hue and a neutral cream color. We created a brand guide that included his brand colors and fonts in addition to the creation of his new logo design shown here.
See below for some examples of our marketing material projects we've completed for William J. Howard Trustee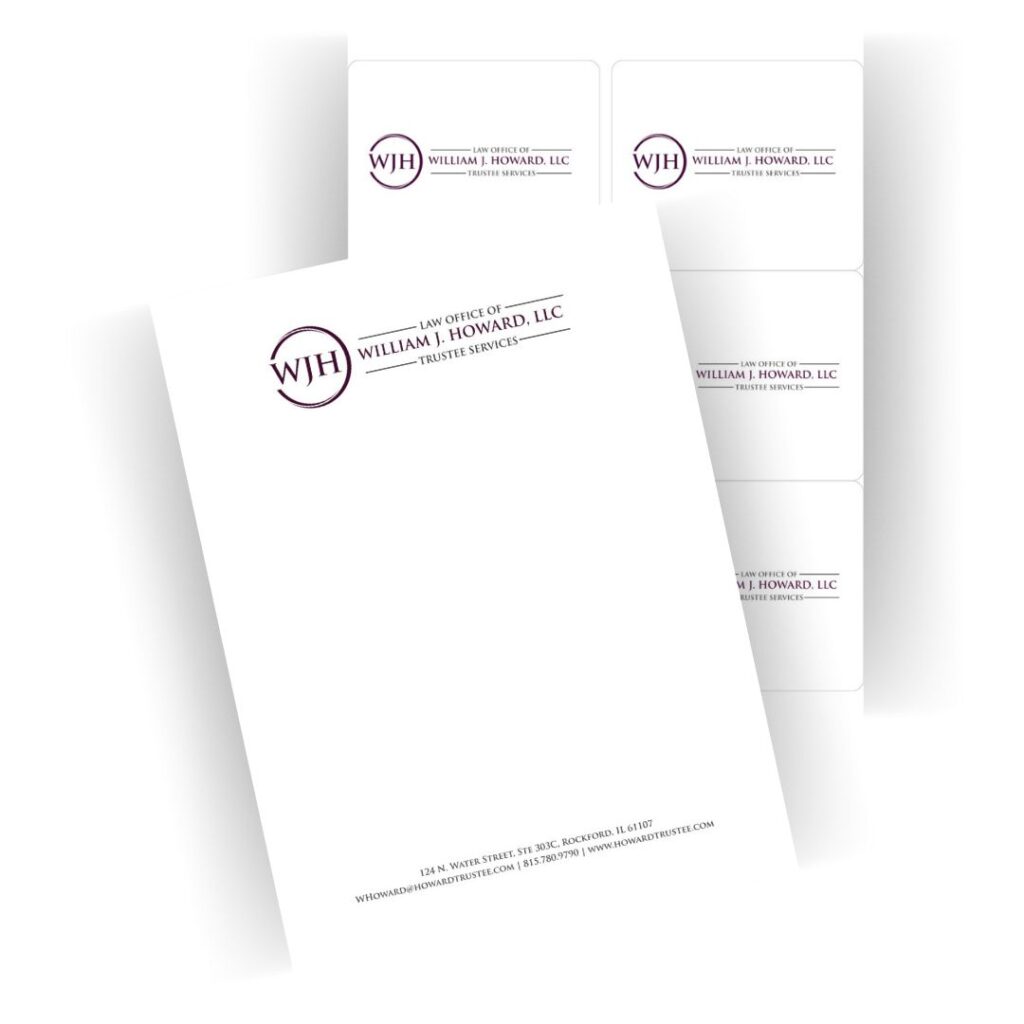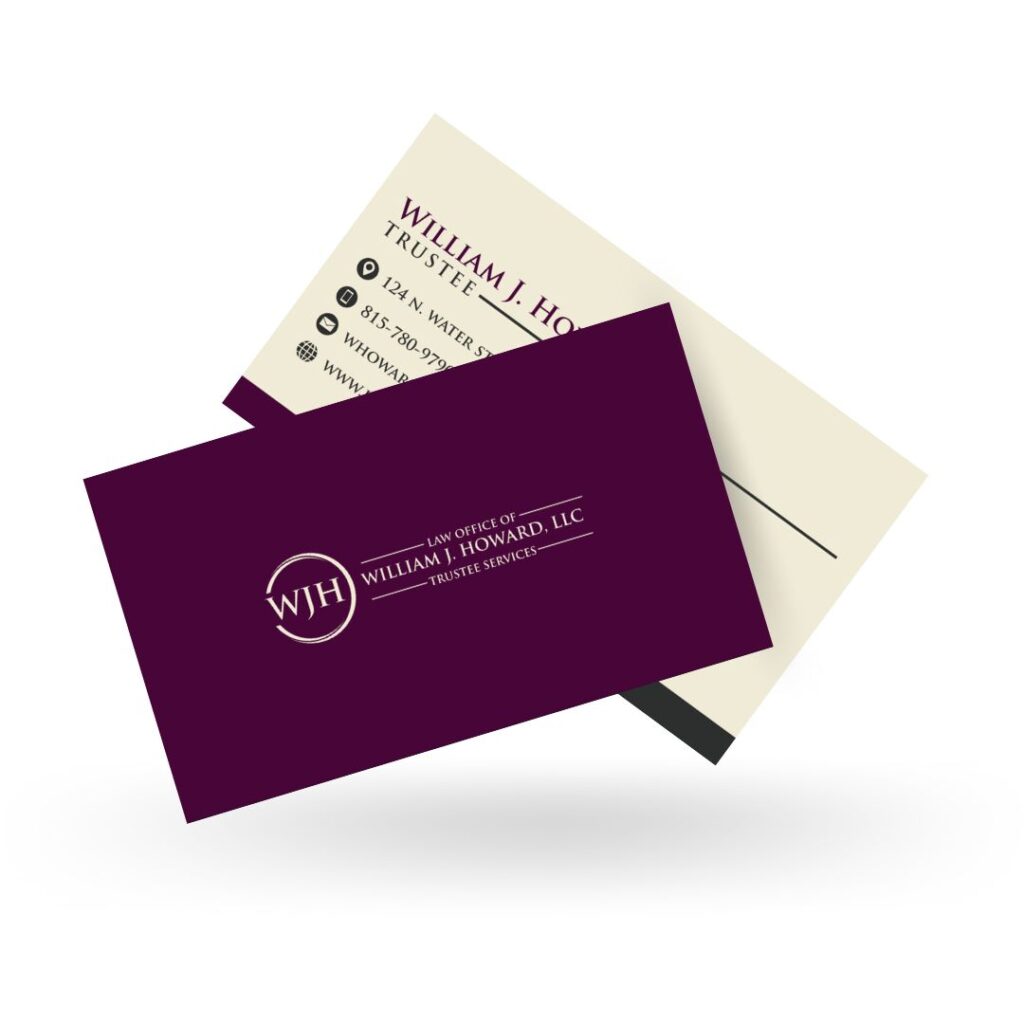 We continue to provide the following services for William J. Howard Trustee
Interested in working with us?
We're here to help! We believe the best solutions are developed in partnership with our clients. Our team is your team, and it all starts with a conversation. Tell us your goals, where you're coming from, and where you're headed. We'll help you get there.
In business since 1998, we have the tenure you want when dealing with an agency you can rely on.
Your goals are our goals, we're focused on you 100% of the way for your marketing endeavors.
We have accumulated over 800+ and counting clients since 1998 and continue to expand our portfolio daily.
We aim to deliver above and beyond your expectations in our project endeavors and support, always.
Let's discuss your next project